Early 2010 - The New Optical Shop Takes Shape


I recently moved to a new property in order to acquire more shop space and to get out of town so I could do some enjoyable observing from my own yard. I settled on a property with a house and shed on five acres near Philo, IL.

After quite a bit of work, the shop space took shape. It features spray-foam insulation and a set of custom doors that are also foamed that I built to insulate the overhead door opening. They swing out, allowing access to the door while greatly increasing the insulating value of the door.

I currently have four machines ready for use, and I have ordered two more spindles for smaller mirrors. These will be custom built to my specifications.

A few photos of the shop are shown below. Machines of 14", 22", 34", and 60" capacity are visible. The 22" machine, painted in yellow and seen against the back wall at left in the first photo, previously belonged to my friend Dick Wessling, who sadly passed away early this year. His machine will live on to make many good mirrors.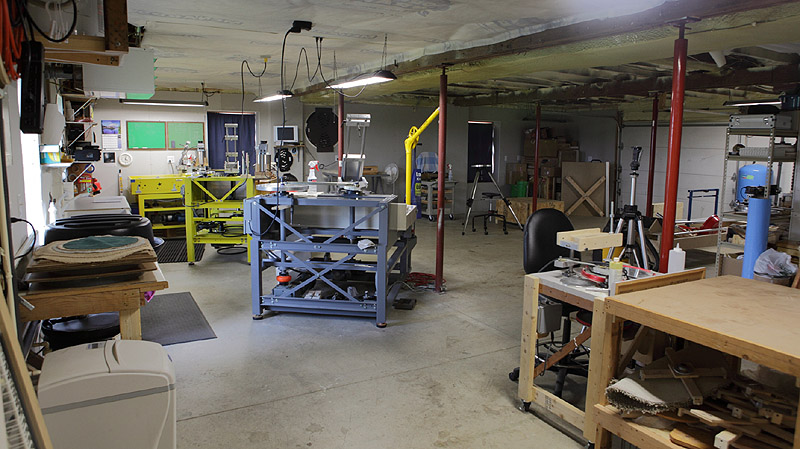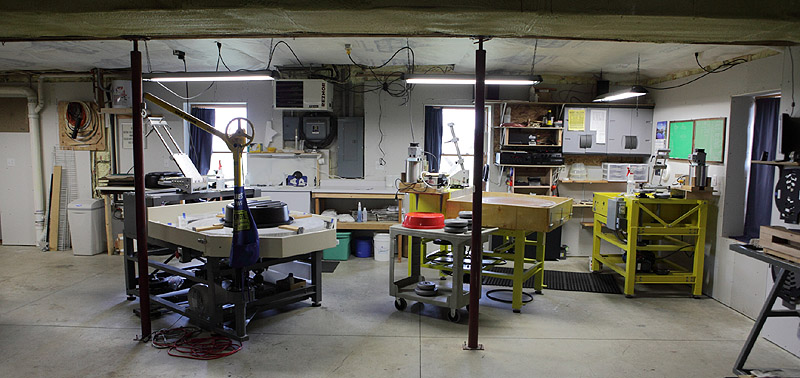 ---

Please check back for future installements of

"In the Shop"

.


Mike Lockwood
Lockwood Custom Optics